Cinnamon to salts: Spicing up science education
To share the story of pyrochemical processing, AFCP has launched a new animation available for educators, nuclear science specialists and the public. Lucy Platts, Reactor Chemist on AFCP's Pyro-processing project, explains the significance of education and engagement in securing a clean energy future.
Looking back on my childhood, I realise how lucky I was to have gone to a fantastic school and to have a supportive family that encouraged me to be curious.
It was actually my big sister and brother who sparked my interest in science. After coming home from school, they would tell me about how we're all made up of tiny atoms and describe exciting experiments that they'd done that day. From an early age, I loved learning and couldn't wait to get into my school's lab.
I also loved sharing what I'd learnt with others. My best friend still hasn't forgiven me for making her eat cinnamon powder with her nose pinched – I was only trying to demonstrate how important our sense of smell is for tasting!
Having decided to pursue a career in science, it's probably not that surprising that communication was always going to be a central aspect for me.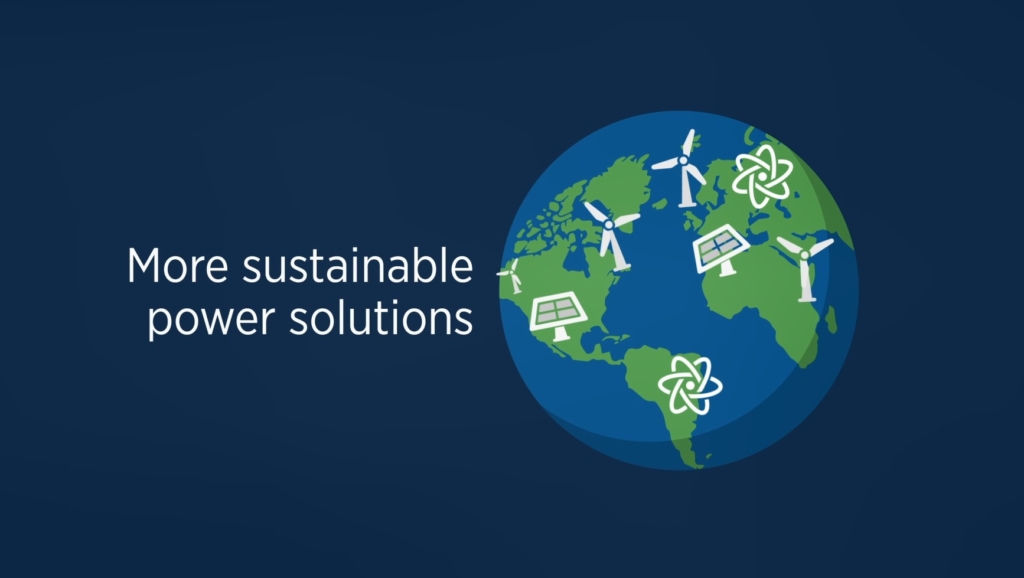 Advancing education on AFCP
As a Reactor Chemist at the National Nuclear Laboratory (NNL), I support AFCP's Pyrochemical Processing – or Pyro-processing – project. In addition to leading the project's Engagement work package, I have been involved in our Knowledge Management and Road Mapping activities. This has involved delving into NNL's archive to understand how the UK has developed this technology over the past 70 years, reaching out to potential collaborators and providing input to the future direction of our project.
These work packages are all represented under AFCP's Strategic Outcomes, or impact areas. Across AFCP, we're focused on developing specialist knowledge, skills and learning opportunities to support future nuclear fuel cycles. Although engagement is embedded throughout the programme, the Pyro-processing project has kindled a particular emphasis in these activities.
As NNL authors summarised in their recent Nuclear Future paper, pyro-processing is currently being looked at with new enthusiasm. Although the technology dates back to the 1950s, many people – even in our industry – don't understand its benefits and modern applications. As part of the UK's clean energy future, we're seeing the emergence of new reactor types – including molten salt reactors and fast reactors – which may rely on pyro-processing to treat and recycle used fuels.
This means that AFCP is not only tasked with developing the technologies, skills and infrastructure required to secure pyro-processing as a viable recycle option for advanced reactors, but we also have the responsibility to introduce audiences to this often unfamiliar topic.
It's therefore no wonder why our team is so committed to engagement! So far, we've brought together academics across the UK for a virtual pyro symposium, involved industry through our Game Changers innovation challenge and presented on pyro-processing at international events.
But what about non-technical audiences, those who are even further removed from the complexities of advanced fuel cycles?
To help ignite interest in nuclear newcomers, we created a publicly available animation about pyro-processing. We wanted to tell the story of this truly fascinating discipline of nuclear chemistry, including its role in clean energy generation and its significance for driving more sustainable fuel cycles.
Creating public engagement a cinch
Our animation is not just the product of AFCP – its own development required engagement across the programme's vast network.
At NNL, I'm closely involved with the Horizon 2020 project A-CINCH, which aims to raise the next generation of nuclear experts. I joined the project in 2016, as it aligned well with my previous experience in education. At university I became a STEM Ambassador, sharing my enthusiasm for science with others, followed by my role as NNL's Warrington-based Corporate Social Responsibility Co-ordinator, where I established a work experience programme for high school students. So, my transition to supporting A-CINCH seemed quite fitting.
AFCP's objectives around people, skills and stakeholder engagement align closely with those of A-CINCH. Like AFCP, the European project aims to mitigate the nuclear sector's growing skills shortage. With a focus on nuclear and radiochemistry, A-CINCH is developing a range of educational resources and outreach activities to inspire the next generation of chemists.
For this reason, the two projects have joined forces. With A-CINCH, AFCP is developing educational resources for future nuclear fuel cycle scientists.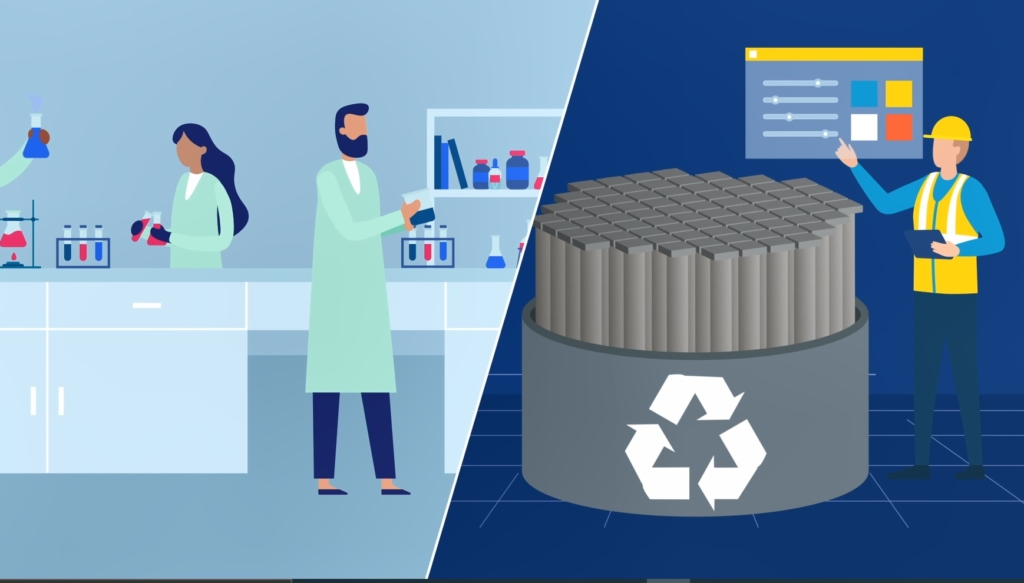 Our science communication competition
In summer 2020, NNL launched a competition through A-CINCH to generate ideas from the wider AFCP consortium. We tasked our teams with proposing new educational tools, lesson plans or teaching resources to introduce high school students to advanced fuel cycle science.
Why high school? This is a critical period for learning and development, with students beginning to specialise in future career paths. We recognised that nuclear and radiochemistry – and for that matter, nuclear science as a whole! – is a vastly underrepresented topic in UK classrooms.
This is where AFCP has a real role to play for society. Through launching innovative public engagement initiatives, we can have a lasting impact, from influencing the UK's future clean energy workforce through to providing meaningful mentorship opportunities to communities nationwide.
Our A-CINCH competition tapped into this motivation to make a difference. We received nine highly creative submissions from a mixture of NNL staff and partner universities, with NNL's Ron Clark submitting the winning entry. Ron's idea involved performing two benchtop experiments to introduce the public to pyro-processing and vitrification – two areas of focus under AFCP's Advanced Recycle and Sustainability theme.
Following the competition, a small team of early career colleagues at NNL has transitioned this idea into reality. They have worked it up into a resource that educators can use for in-class teaching or demonstration purposes.
To support this teaching package, AFCP's pyro-processing team conceptualised our new animation. We wanted to create something that can be played before, after or independent to Ron's demonstrations – a multi-use tool that educators could show in the classroom, at science fairs or elsewhere.
An animation therefore fit the bill – something visually engaging, concise yet imaginative with flexibility to run in a range of settings. Although the film is aimed for high school audiences, we see this as a resource that anyone can use. Given the topic's relative obscurity in the nuclear sector and beyond, the video pitches pyro at a level appropriate for a range of audiences. We're excited to have made something that supports AFCP's engagement initiatives while also having wider significance for science education, public engagement and even conversations within the nuclear sector itself.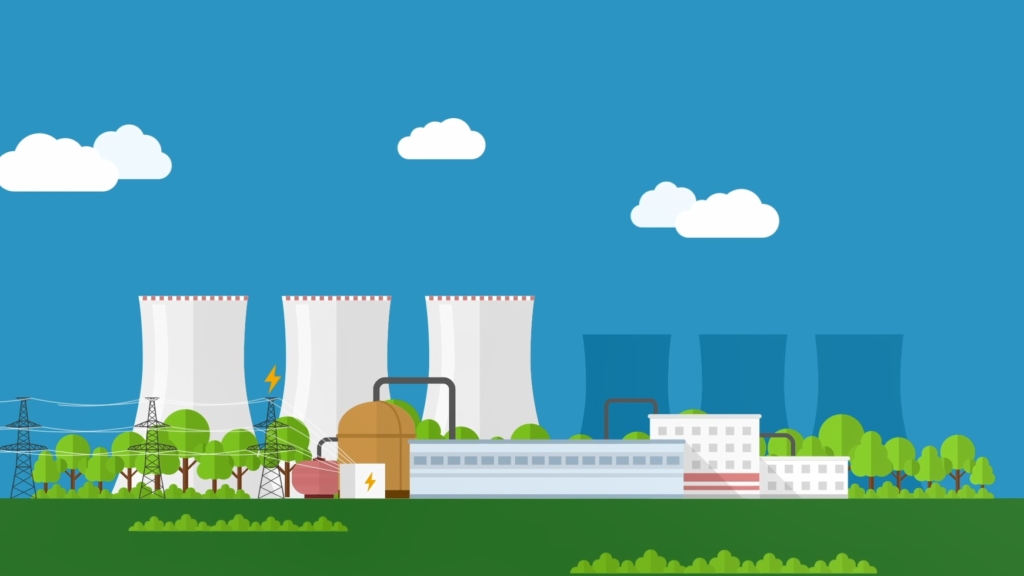 From classroom curiosity to clean energy careers
Over the next year, we are hoping to test Ron's teaching package with local schools and at the A-CINCH summer school (fingers crossed!). Once it has been thoroughly tested and tweaked, the resource will be freely available to anyone to use – including school teachers, STEM Ambassadors and families in home schooling settings.
In the meantime, we're excited to publicly launch our animation. We hope that our video becomes an asset not only for UK classrooms, but for AFCP, NNL and our global nuclear network.
As a scientist and science ambassador, I believe that our sector has the talent to think outside the box alongside a responsibility to apply these ideas in meaningful ways. To me, this means engaging with and inspiring the next generation, sparking curiosity and creating opportunities to pursue a career in nuclear chemistry.
Thank you to Shot Blast Media for supporting the production of this film. AFCP is part of the Department for Business, Energy and Industrial Strategy's (BEIS) £505m Energy Innovation Programme.