Access new AFCP insights in Nuclear Future
Learn about the ambitions and achievements of AFCP's Nuclear Data and Off-gas Capture projects in Nuclear Future. The spring issue is now available online for all audiences to access.
Following the publication of four features about the Advanced Fuel Cycle Programme (AFCP) earlier this year, the Nuclear Institute's Nuclear Future journal has now released its March/April issue for public access. In this issue, you can meet authors from AFCP's Nuclear Data and Off-gas Capture projects, as well as read an early career story about public engagement from our Fast Reactor Fuels team.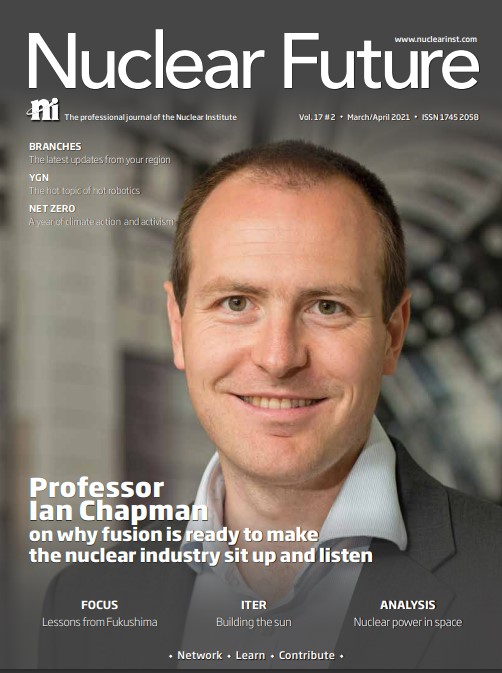 New fuel cycle features
Introducing AFCP's two technical papers, Robert Mills from the National Nuclear Laboratory (NNL) and Sarah Kearney from the University of Sheffield contributed their insights (page 7). Representing AFCP's Nuclear Data project, Robert shared a story of investigation and trouble-shooting from his early career days. Sarah, who works on AFCP's Off-gas Capture project, discussed the value of teamwork, passion and curiosity for driving sustainable future fuel cycles.

Allan Simpson, who leads AFCP's Nuclear Data project at NNL, provided a project deep-dive in his technical paper (page 45). Defining nuclear data and walking through its development, Allan described how international collaboration is key to ensure its cross-cutting applications are fully realised. Through AFCP, the UK is engaging with nuclear data experts across the globe to enable data to support the design, optimisation and deployment of future fuel cycles.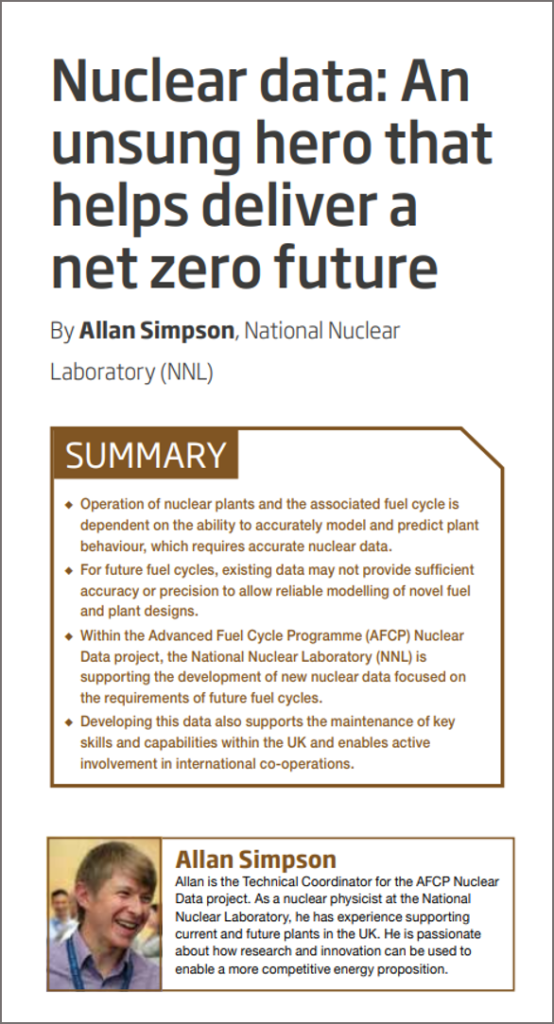 Josh Turner, Technical Lead on AFCP's Off-gas Capture project, contributed a second technical paper about ensuring clean air and blue skies of the future (page 50). Explaining off-gas capture – which involves removing atmospheric by-products that are generated from recycling used fuel – Josh outlined how AFCP's project aligns with sustainable development and clean energy commitments. With iodine as a case study, the paper demonstrates how Josh's team is minimising the environmental, economic and operational impact of advanced recycling.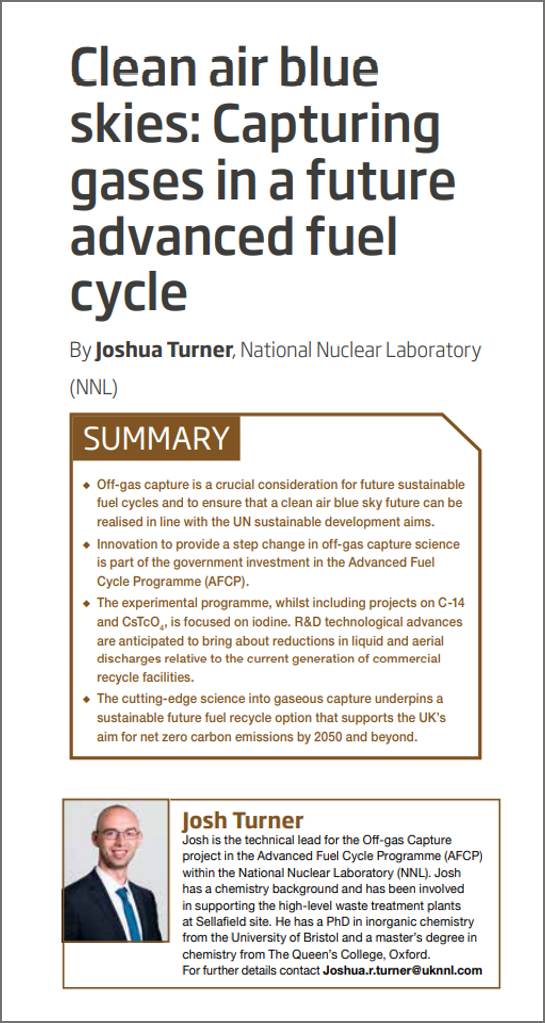 Complementing these two technical papers, Rebecca Lindsey-Halls – who joined AFCP's Fast Reactor Fuels project during her secondment at NNL – spoke up for public engagement in her YGN opinion article (page 22). Through Nucleargraduate placements, Rebecca has led a range of meaningful education opportunities to inspire and support future generations. From launching Particle Tutoring for schoolchildren in Cumbria to creating fast reactor learning materials for the IAEA Collaborating Centre on advanced fuel cycles, her article and ambition demonstrate why engagement is a key priority for AFCP.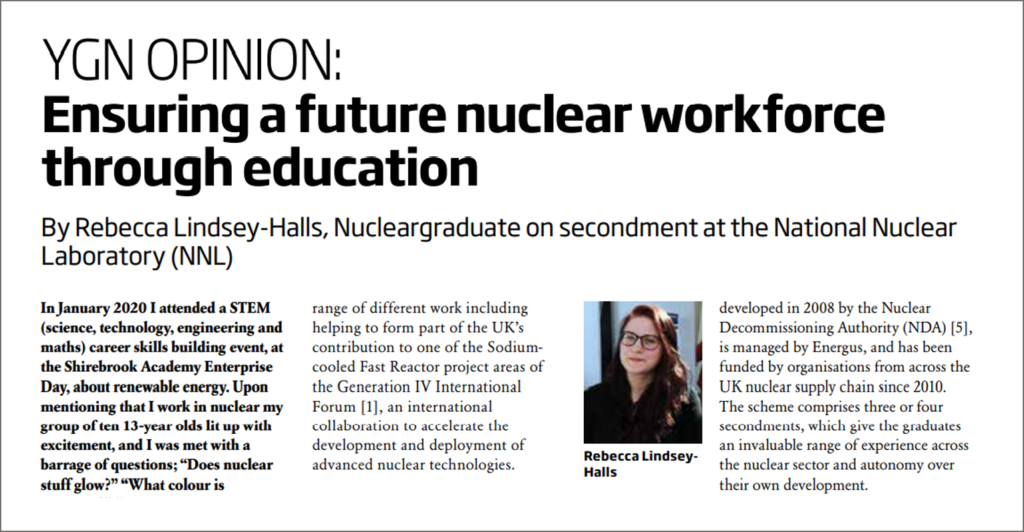 Access the journal online
The March/April issue of Nuclear Future is now openly available online, including to audiences who are not Nuclear Institute members. Visit the digital Nuclear Future archive to download the journal.
Stay tuned for further Nuclear Future issues, where several more AFCP authors will delve into their unique fuel cycle innovations and insights.
AFCP is part of the Department for Business, Energy and Industrial Strategy's (BEIS) £505m Energy Innovation Programme.