Science that supports the UK's ambitious Net Zero landscape
AFCP is divided into 11 distinct themes covering Advanced Nuclear Fuels through to Advanced Recycling and Sustainability. Together, these themes span the nuclear fuel cycle to enable future nuclear innovation and deployment in the UK.
Each theme has a unique mission, but all contribute to AFCP's wider ambitions. As a programme built on collaboration and joint innovation, AFCP's eleven areas target key outcomes to ensure that UK's future fuel deployment remains environmentally-conscious and cost-effective. Through holistic fuel cycle science, we are reaching new clean energy horizons with sustainability and future generations in mind. In developing advanced nuclear generation technologies and processes, AFCP is redefining the scope of nuclear innovation in the evolving low-carbon energy ecosystem.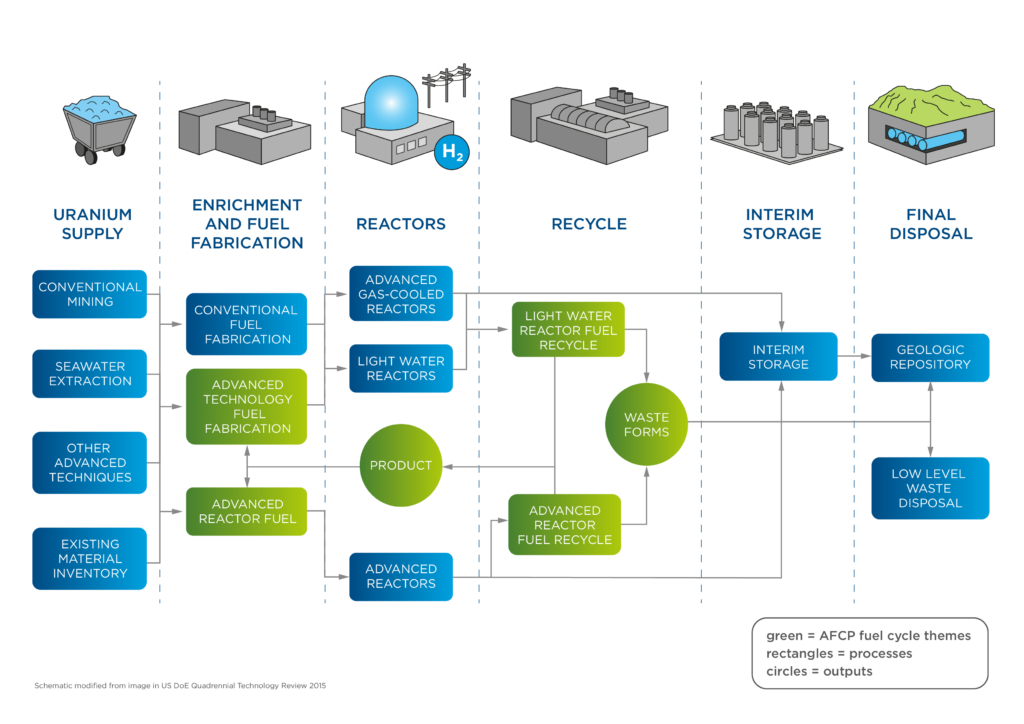 Our Advanced Nuclear Fuels themes are providing innovative solutions to clean energy demand. With near-term deployment opportunities across Britain's nuclear energy landscape, this work will also help inform the Advanced and Generation IV reactors of the future.
Simultaneously, our Advanced Recycling and Sustainability areas ensure these technologies remain clean, safe and efficient with time. AFCP is developing the processes and services that industry requires to effectively minimise the environmental impact of advanced nuclear fuels.