Making nuclear data a piece of cake
AFCP has created a new, publicly available animation that explains nuclear data to new audiences. Allan Simpson, Technical Lead for AFCP's Nuclear Data project, describes the project's secret recipe for success: creative communication.
If I say nuclear data, what comes to mind?
Maybe you conjure a computer screen with lines of incomprehensible code. Perhaps you picture a lone scientist toiling away in a darkened room, far from any reactor or fellow researchers.
But what if I told you it's much, much more interesting than that? Nuclear data is an essential player to our sector's future, underpinning everything from modelling advanced reactor systems to improving innovations for nuclear medicine and space exploration.
Abstract and intangible by nature, however, nuclear data is often the unsung hero of nuclear science. Without the right tools to explain its significance, the field risks being forgotten.
The Advanced Fuel Cycle Programme (AFCP) is looking to change that.
Our recipe for success
I'm Allan Simpson, Technical Lead for AFCP's Nuclear Data project at the National Nuclear Laboratory (NNL). This means I am responsible for the delivery and integration of the nuclear data outputs across the whole of AFCP.
Early on, we recognised that communication is one of our project's key challenges. Nuclear data is vitally important to operating a nuclear fuel cycle. However, its core messages – including how it is developed and used in industry – can often be unclear, even to people who rely on it every day.
Alongside our technical portfolio, we're therefore working to improve how we talk about the subject in an engaging and thought-provoking way.
To help convey the significance of nuclear data, AFCP has produced a new animation. The video covers what nuclear data is, how it affects the nuclear fuel cycle and how it is developed.
Fuel cycle significance
Nuclear data is key to our ability to model and predict the performance of current and future fuel cycles. It is central to answering the fundamental questions of operational planning: what material do we have and what form is it in?
A wide variety of people use nuclear data. These include reactor designers, operational planners and waste managers. In short, nuclear data affects nearly everyone in our industry.
On the opposite end of users, you have the teams tasked with developing nuclear data. Maintaining an ongoing nuclear data lifecycle – which means measuring the data that meet future user needs – can help us improve the design and operation of nuclear fuel cycles.
AFCP's Nuclear Data project bridges users and developers. We're working across the UK and internationally to understand evolving nuclear data needs and applications. This ensures that we can measure the right data to achieve maximum impact for users.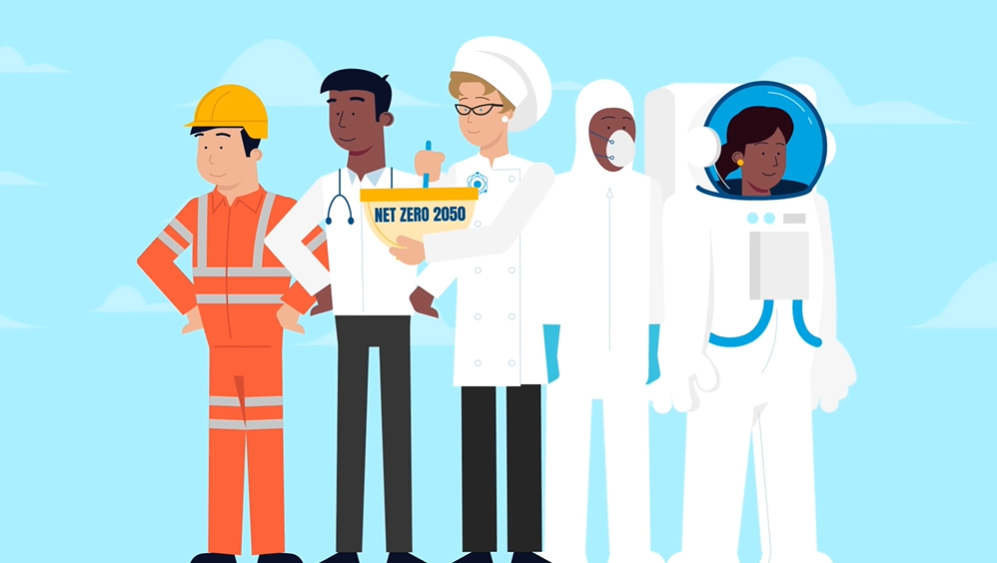 Enhancing understanding for all audiences
To continually improve our available data, the nuclear data research community must recognise the needs of users. That way we can measure and update the data to suit user requirements.
By focusing on the highest priority needs – rather than attempting to make complete measurements across the whole range of identified nuclides – we can ensure that nuclear data research maximises its impact on an ongoing basis.
Maintaining this prioritisation requires ongoing input from users. But without solid understanding of how nuclear data affects them, users are unlikely to highlight their issues or needs.
Dr Catherine Romano, Senior Scientist at IB3 Global Solutions and Chair of the Nuclear Data Working Group in the United States, understands this knowledge gap. As chair of the working group, Dr Romano has been leading efforts in the US to bring together users, developers and funders of nuclear data to plan out future nuclear data needs.
She explains: "Understanding nuclear data and how it is produced and used is important for those who use the nuclear data in their models, and for decision makers in charge of nuclear technologies such as nuclear reactor design, medical isotope production and nuclear security system development."
This is where communication – such as our new animation – comes into play.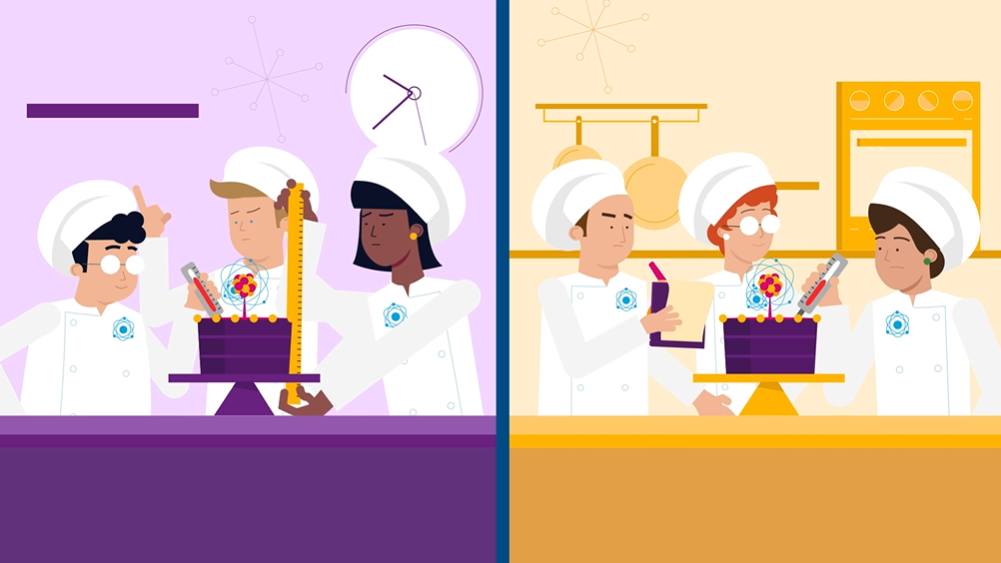 Sparking inspiration through creative communication
What is the outcome of understanding nuclear data? You may think it's siloed to users and developers, but the impact is actually far greater.
Nuclear data enables us to predict future nuclear operations. Having robust, reliable data helps us to accurately model the behaviour of different materials, or nuclides, in a reactor, and how they interact with each other. Having this ability means that when we start a nuclear reactor, we can be confident about how long it will run for and how much energy it will produce.
These nuclides are the building blocks of nuclear science. They are what powers reactors to generate clean energy, what underpins radiology to treat life-threatening diseases and what lend insight to the history of our universe.
On a practical front, optimised nuclear data potentially leads to direct impacts on cost. If we can better plan for the deployment of future reactors, for example, we can ensure that nuclear energy plays an important role in the UK's Net Zero transition.
Communicating nuclear data is therefore essential. We need to not only create dialogue between users and developers, but also extend that information to the public and policymakers.
Dr Romano summarises: "Outreach from the nuclear data community to those who use nuclear data – including people who design nuclear systems as well as decision makers in government and industry – has shown tremendous benefits. The understanding of nuclear data – and how it impacts all nuclear technologies – enables cross communication between research scientists and technology leaders to collaborate on improving nuclear data in a coordinated manner. This means that we can meet the needs of multiple national programmes that benefit society."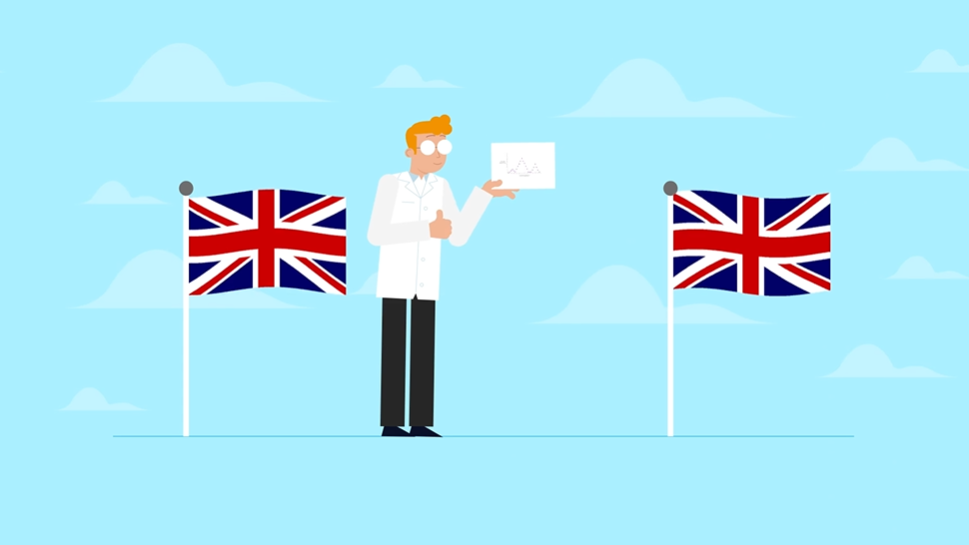 View the video today
We know there are many organisations and individuals globally that face the challenge of reaching out and talking about nuclear data in a fun and informative way. With this animation available publicly, we hope it will become a valuable resource for anyone wanting to explain this wide-ranging area of science and development to unfamiliar audiences.
We encourage anyone to use the video to aid their own nuclear science communication across their own audiences.
Through activities like this, AFCP aims to make understanding nuclear science, well, a piece of cake.
Thank you to Shot Blast Media for supporting the production of this film.
AFCP is part of the Department for Business, Energy and Industrial Strategy's (BEIS) £505m Energy Innovation Programme.