Fuelling the future of women and girls in science
Today is the United Nations International Day of Women and Girls in Science, a celebration of current and aspiring scientists who are making a difference for global development. Hear from several women across AFCP on their clean energy careers, aspirations for the next generation and reflections on what a sustainable future means for women worldwide.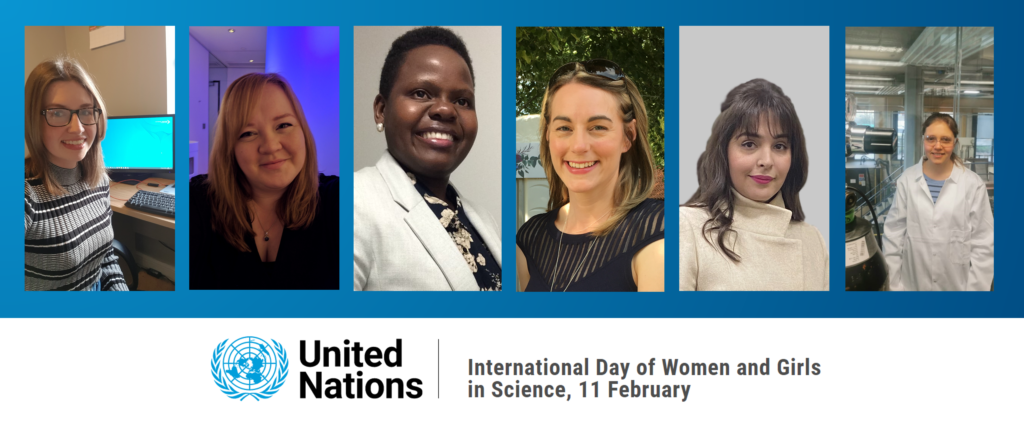 Since 2016, the United Nations (UN) General Assembly has recognised 11 February as the International Day for Women and Girls in Science. Today is a day to not only celebrate women and girls who are leading innovation worldwide, but also a time to recognise and remove barriers in the way of achieving full, equal access and participation in science, technology, engineering and mathematics (STEM).
Marking the occasion, the 6th International Day of Women and Girls in Science Assembly theme is Beyond the Borders: Equality in Science for Society, which will review international progress to achieve the 2030 Development Agenda and its 17 Global Goals. The interlocking, co-dependent goals define sustainability across environmental, social and economic focus areas.
According to UNESCO data, less than 30% of researchers worldwide are women and only around 30% of all women students in higher education pursue STEM-related fields. In the nuclear sector, women made up only 22% of the workforce in 2020. The Nuclear Sector Deal set out to increase this figure to 40% by 2030.
With people, skills and sustainability at the heart of the Advanced Fuel Cycle Programme (AFCP), the programme is committed to addressing this goal in a way that not only benefits its members, but also makes a difference to women and girls worldwide. Women comprise 34% of AFCP's university network – over 1.5x higher than the industry norm – and these scientists are driving innovation for affordable, accessible clean energy while working to engage, support and advocate for the next generation of women in nuclear. With Department for Business, Energy and Industrial Strategy (BEIS) funding and National Nuclear Laboratory (NNL) leadership, AFCP realises the need to continue this trajectory across the sector in order to achieve a sustainable, equitable future for all.
How are women and girls in science essential to fuelling Net Zero? Several women across AFCP share their perspectives below.
What is your role on AFCP, and what sort of work do you do as part of the programme?
Phylis Makurunje: My work is part of AFCP's advanced technology fuel workstream. My project focuses on manufacturing processes for making spherical kernel nuclear fuels. These kernels, the size of poppy seeds, are included in conventional nuclear fuel pellets to enhance the latter's thermal performance and operational flexibility when generating energy. I currently work as a Research Officer at the Nuclear Futures Institute, Bangor University.
Beth Slingsby: I am a Graduate Technical Physicist at NNL and am involved in AFCP's nuclear data project. We are modelling nitride fuel to assess how sensitive the simulations are to the nuclear data to understand how the data may need improving. I also support the industry engagement area of AFCP's aqueous recycle project, including an exercise to capture the globally unique operational experience of THORP, and a road mapping exercise to identify the technology R&D needs for a future advanced aqueous spent fuel reprocessing facility.
Suzanne Jones: I am a Research Associate at Lancaster University and work in the aqueous recycle theme of AFCP. My current research is involved in the tail end of an advanced aqueous recycle process for sustainable future fuel cycles. I am focusing on the production of mixed oxide fuel for reactors that incorporates more of the recycled radioactive material than current fuels do, ultimately harnessing more energy from the recycle process and leaving less to be disposed of as waste.
Donna McKendrick: I'm a Senior Research Technologist at NNL working on AFCP's pyro waste processing project. We are performing experiments on the methods for removing fission products from spent pyro-process salt using the non-active dry box facility in the NNL Central Laboratory. We're also non-actively testing novel wasteforms for the immobilisation of fission products from various salt clean-up processes.
Gemma Mathers: I am the Programme Manager responsible for the delivery of AFCP's advanced recycle and sustainability projects. I lead a team of four project managers and work closely with the principal technical lead for the area to ensure the projects deliver against both the technical aims and our wider strategic goals. The role requires me to facilitate collaboration between NNL technical teams, our academic research partners, facility operations and industrial suppliers.
Samira Bostanchi: I am part of the flash sintering team at Lucideon and work as a Lead Scientist in an AFCP fast reactor fuel project. Our current project, which is a joint collaboration with Lucideon, the University of Manchester and NNL, is aimed at examining flash sintering as a novel manufacturing route for mixed oxide nuclear fuels. My role in this project is to demonstrate the feasibility, reliability and robustness of flash sintering using a bespoke system being designed by Lucideon on a surrogate fuel (Cerium Oxide).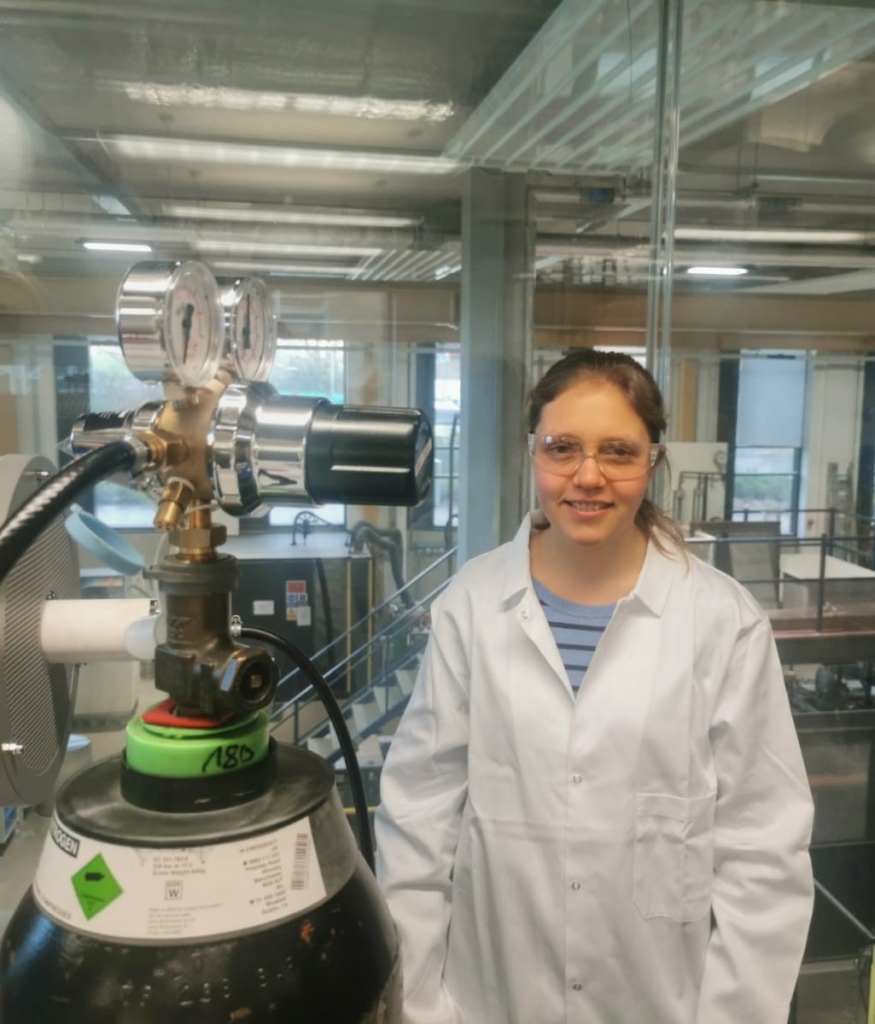 What did your career path look like prior to joining AFCP?
Phylis: My path has been full of twists and turns; it could easily be made it into a story titled How not to get to make nuclear fuels 101! As a chemical engineer, I started as an intern projects engineer at a fertilizer manufacturing plant. I then got into ferrochrome smelting before deciding to enrol for postgraduate research in aerospace ceramics. During my studies, an armour and wear ceramics manufacturing company hired me for about 30 months. I got the AFCP opportunity at Bangor University upon completing my PhD to apply these manufacturing skills.
Beth: I graduated from the University of Sheffield in 2018 with a master's degree in physics. I then joined NNL on their graduate scheme where I now work in the Nuclear and Reactor Physics Team, predominantly working with neutronics codes to calculate the composition and evolution of spent fuel. I started work on the industry engagement area of AFCP at the end of 2019 and I started on the nuclear data project in 2020.
Suzanne: I am an early career researcher, joining AFCP straight after a PhD in nuclear engineering. Prior to this, however, I studied natural sciences and atmospheric chemistry. If someone had asked me during this time where I saw my career going, I probably wouldn't have thought of the nuclear sector! It was slightly by chance that I found a PhD in aqueous recycle, which sparked my interest in energy and the environment, and I've stayed ever since.
Donna: During my undergraduate chemical engineering degree at the University of Leeds, I completed two summer placements with British Nuclear Fuels Limited (BNFL), which later became NNL. From then, I knew I could forge an interesting career doing research within the nuclear sector. I joined the industry as a graduate and after 3 years I returned to university to complete a PhD. I then joined NNL where I've worked on a range of small- and full-scale experiments, each of which have had real-world applications in support plant operations.
Gemma: I joined BNFL on a science apprentice scheme after my A-levels, where I was supported through my college studies in chemistry on day release. I spent the next six years working in the non-active labs in NNL Central Lab, before taking up a junior project manager role. Although project management is now my profession, time spent in the labs and my background in chemistry gave me the skills needed to open the opportunity to become a PM within the industry. My job at NNL has allowed me to travel Europe, work on projects that might one day change how we treat cancer and power our space craft and – with AFCP – protect our environment for the future.
Samira: I studied physics in my undergrad, nanoscience in my masters and worked on spark plasma sintering of bio-ceramics in my PhD, during which I taught college students who wanted to get into STEM disciplines. Culminating my previous experience, I joined the flash sintering team in Lucideon. It has given me the challenge and experience of adapting my own skills to new contexts, which I have thoroughly enjoyed.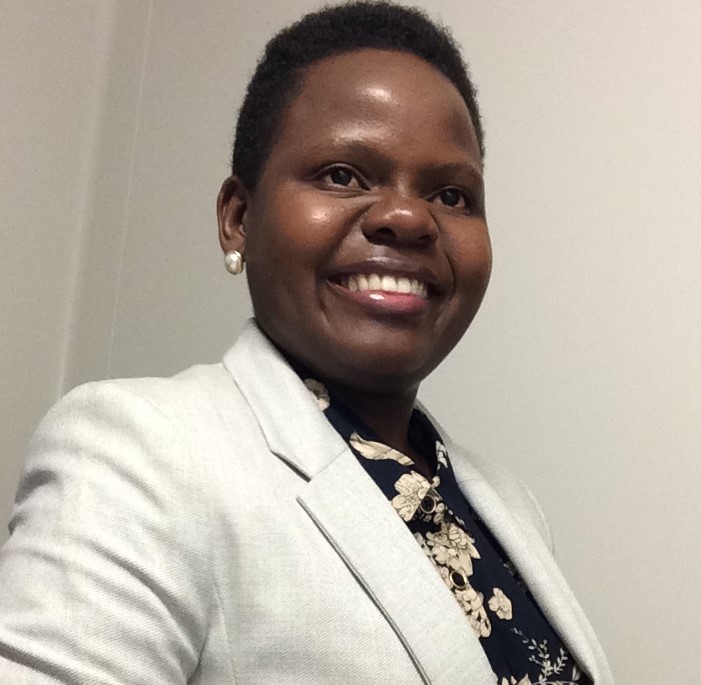 What barriers do you think are in the way of women and girls entering STEM professions, particularly within nuclear science and clean energy? Are there any concrete things which could be done to overcome these barriers?
Phylis: Branding science helps to lift some psychological entry barriers. For example, my supervisor Dr Simon Middleburgh noted that the phrase 'accident tolerant' nuclear materials may give the impression of accidents in the nuclear sector. So, he has pushed the title 'Advanced Technology Fuels' (ATF) to reduce the worries associated with 'Accident Tolerant Fuels' (ATF). Branding helps not push half of the world's population away from STEM.
Beth: I think that there is often a misconception of scientists which can be quite off-putting to some young women. It's really important to engage girls from a young age to show the different options available to them and to give them more female role models to look up to. Activities like this interview are a great idea – they highlight the success of women in STEM careers and show how they got there.
Suzanne: I think there are certain preconceptions for women about entering any male-dominated work environment, and a bit of a stigma attached to being one of the few women in an area such as nuclear science. I am lucky to say that I've never really felt this myself coming into the nuclear sector or engineering, but a significant factor is removing these barriers for me has been having a supportive and understanding academic lead.
Donna: I think the main barrier is the visibility of the range of interesting careers out there. If girls from an early age – and I believe this begins at primary school – aren't aware of what they could do, how do they know it is something they can pursue? We need to get women (and the same applies for any under-represented group) out into our primary schools. At the cultural level, the mass media also needs to stop focusing on the appearance of girls – but that's is beyond the remit of this!
Gemma: More could be done to highlight the variety of roles within nuclear science and clean energy. There are all sorts of roles from lab work, technical project management, working outdoors doing environmental monitoring, through to communication, all of which can be accessible from having a STEM background. I also think providing information about career routes to secondary schools – it doesn't have to be A-Levels, then University – is important. Having more diverse role models and mentors in the industry would also be valuable.
Samira: There is still this unconscious conception that STEM is a field that men would be better at. This results in girls getting intimidated from a young age and even manifests as imposter syndrome in women who do start a career in this field. Of course, the media and the education system have a huge role here, but more specifically I would invest in retraining academic advisors in secondary schools.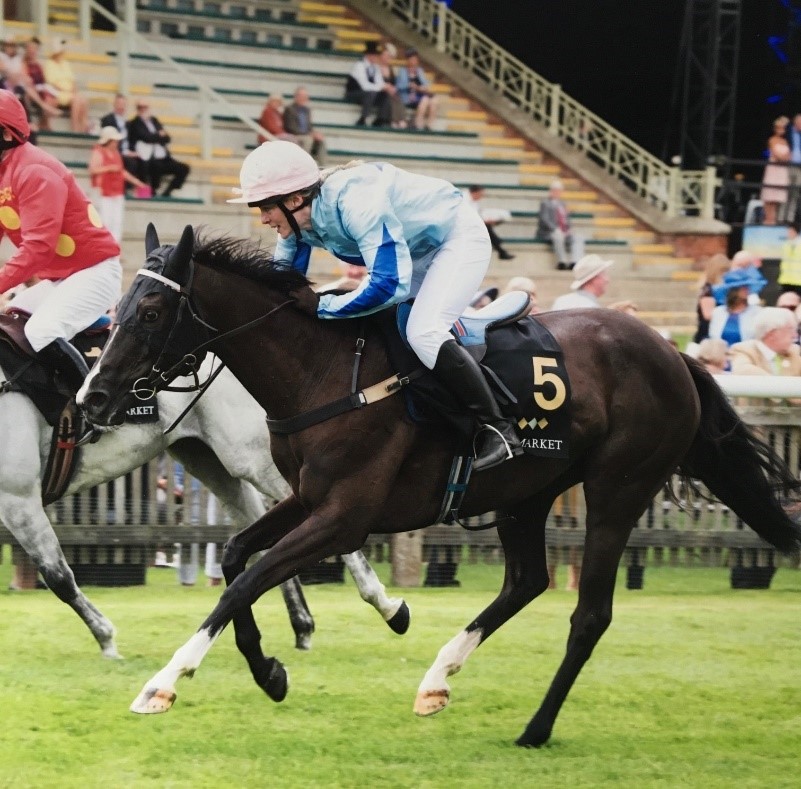 The Nuclear Sector Deal set out to increase the involvement of women in nuclear to 40% of the total workforce by 2030. Why do you think this is an important goal, and what effects do you think achieving it will have?
Phylis: The 4th Industrial Revolution has shown that 'disruption' is the biggest pointer to advancing science into unprecedented socio-economic realms. Disrupting the slim inclusion of women and dismantling stereotypical prejudices are steps in the direction of success. Diversity just means diverse, great ideas!
Beth: This is incredibly important – increased diversity is always a good thing! I think the fact that there are less women in nuclear can often put some women off pursuing this as a career because they don't feel represented. If the proportion of women in nuclear is increased I think that could go a long way to showing young women that this could be a career for them.
Suzanne: Women and girls make up 50% of the population, and therefore 50% of the potential talent that can be harnessed, in nuclear and other fields, to help tackle important global issues such as climate change and sustainability! Increasing the proportion of women in the area is important to provide a more gender-balanced workforce and create more role models that can help promote a career in the area to the younger generation.
Donna: Around half of the population is female and so it is only right (morally and ethically) that the proportion of women in the industry is closer to this than where it currently sits. Diversity, not only equality of gender, is not only important ethically but it also can help an organisation to achieve success through bringing utilisation of knowledge and ideas from as broad a spectrum of people as possible.
Gemma: Currently there are many vacancies for scientists across the whole of the nuclear sector. At a basic level, not encouraging women into the field limits the pool of people from which you can recruit from – thus making the challenge to fill vacancies even harder. Additionally, to drive innovation forward you need to ensure as many different viewpoints as possible are engaged. This can't be done if you are only accessing a limited percentage of the population.
Samira: Representation and visibility of women in the nuclear energy workforce encourages more girls and women to join the sector. They also become role models to younger generations to choose the nuclear sector as their future career, expanding the high potential talent pool in this area.
What advice would you give to women starting careers in advanced fuel cycles, nuclear science or clean energy?
Phylis: The nuclear science sector requires disruptors. The course of development to present day nuclear technologies has not been easy. However, there have not been as many radical leaps in the past seventy years as in telecommunications, for example. I dare women starting their careers in advanced fuel cycle to be part of the drive to disrupt the status quo and improve existing technologies.
Beth: You may often find that you are the only woman in a room, but don't let that faze you! The nuclear industry is a really interesting and exciting industry to be a part of. Take all the opportunities you can to explore different areas of the industry to get a broader view of how it all fits together.
Suzanne: The same advice I would give to absolutely anyone – if its' something that interests you, then go for it! I honestly think you can overcome most barriers if you've got the right motivation. Finding an employer that promotes gender equality or is empathetic to the difficulties of starting out in any male-dominated sector will help, though. And know that there is a huge variety of roles available in these sectors to fit your specific skills!
Donna: I would give women and men the same advice. Work hard, be open to opportunities whenever they arise, build a network of good people around you and live well. These are interesting times in our industry, and our industry is important to the future of, well, everyone whether they realise it or not. Be a part of it!
Gemma: Have confidence in yourself – only you can hold yourselves back from achieving what you want to achieve in life. I let my lack of a degree hold me back for a long time, but once I realised that my on-the-job training and years of experience were just as valid and that I was adding value, I was able to push forward with my career. I would also advise finding a mentor(s) who can provide guidance and a listening ear as you progress through your career.
Samira: Your contribution in challenges to achieve clean energy can make the world a better place to live for everyone. Our world is literally burning and trying to delay or hopefully prevent the disastrous future that awaits our children is the most moral and humane action that we can take.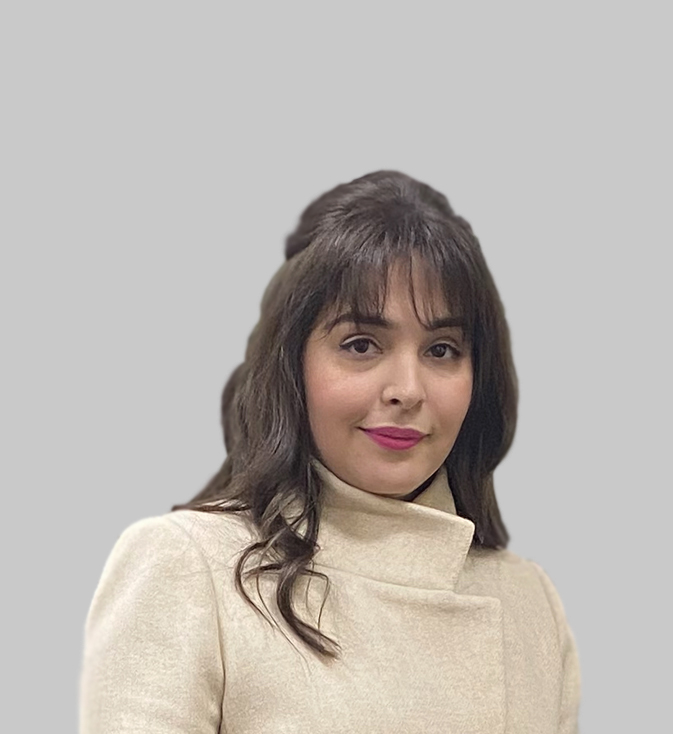 How do you think AFCP supports the present and future workforce of women in the UK nuclear sector?
Phylis: I believe that the AFCP has been taking practical steps towards having women early researchers participate in the program. That speaks much about creating women templates for the future workforce. For more women to be in nuclear science, they need to see women prototypes for inspiration.
Beth: All the projects I have been a part of in AFCP have had very diverse and inclusive teams. I have been given lots of opportunities through the programme to gain useful experience and develop my skills.
Suzanne: I would say that AFCP supports a general vision of teamwork, partnership and strength in numbers and diversity, which is essential to facilitate skill sharing and knowledge exchange and ultimately help tackle the global challenges of today. The roles of women in this global effort are equally important as those of men, both now and in the future, and the support of AFCP in the development of early career scientists helps ensure this future.
Donna: Nuclear power is seen to be an important part of the energy mix for the UK going forward and with that brings more jobs and exciting career prospects; AFCP is part of the beginning of that growth. The introduction of AFCP brings opportunities of fulfilling career prospects. I personally find it exciting to think that I can play a part in developing the new technologies that will help the UK meet our Net Zero challenge; it's a thrilling prospect as a research engineer to be involved from the beginning.
Gemma: AFCP is a diverse programme and provides a wealth of opportunity for working across the whole of the future cycle. The programme's clear focus on training and development is a fantastic way of starting a career in the sector and developing the next generation. AFCP also allows for flexible working, enabling people to develop their careers, add value to the programme and work around other demands, such as childcare. With COVID-19 this year, the need to work flexibly has never been more important – not just for working parent but for everyone – and our ways of working have shown the value this can bring when done right.
Samira: The funding provided by AFCP enables universities and industry to recruit a workforce with diverse skills and educational backgrounds to put forward novel techniques in order to achieve clean energy. Recruiting a larger workforce means more women can get involved in UK's nuclear sector.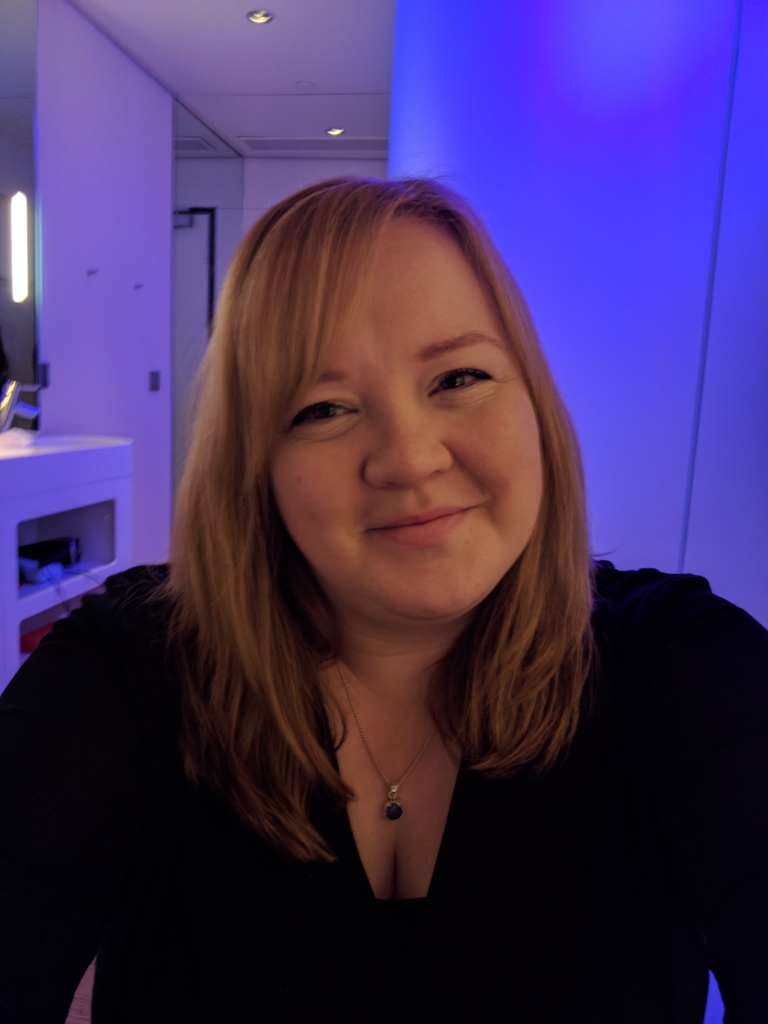 Do you think women in science are essential to achieving Net Zero by 2050? If so, why?
Phylis: Absolutely! Women have the innate strength of action, I believe. Achieving Net Zero by 2050 needs 'action in action'. Rethinking scientific ways of improving the strides towards this important goal is essential. Science owes accountability to sustainability.
Beth: Of course! It's no secret that diverse teams perform better – they can give different perspectives to problems and can lead to innovative solutions which is what we need to reach Net Zero.
Suzanne Not only is it essential to have women in science but I would say that diversity amongst gender identification, religion, beliefs and culture of the entire workforce is essential. Gender equality and diversity in science allows for a wider view of the opportunities available to achieve Net Zero by providing a range of different ideas and perspectives to be explored, as opposed to channelling effort and energy in a single direction.
Donna: Yes! Women are half the population and therefore can and should be half the workforce.
Gemma: I think ensuring the next generation is engaged and encouraged to follow a career in science – whoever they are, man, women, gender neutral – can only be a good thing. Science is at the heart of most things we do in life. If you don't encourage all genders to consider a career in STEM, then you are limiting the potential pool of talented people to carry on the work for the future.
Samira: Yes, clearly the role of half the population in achieving Net Zero cannot be ignored. To reduce carbon emissions, we need scientists with diverse gender, race, culture, educational background to present various skills, perspectives and innovative techniques to transform the energy system.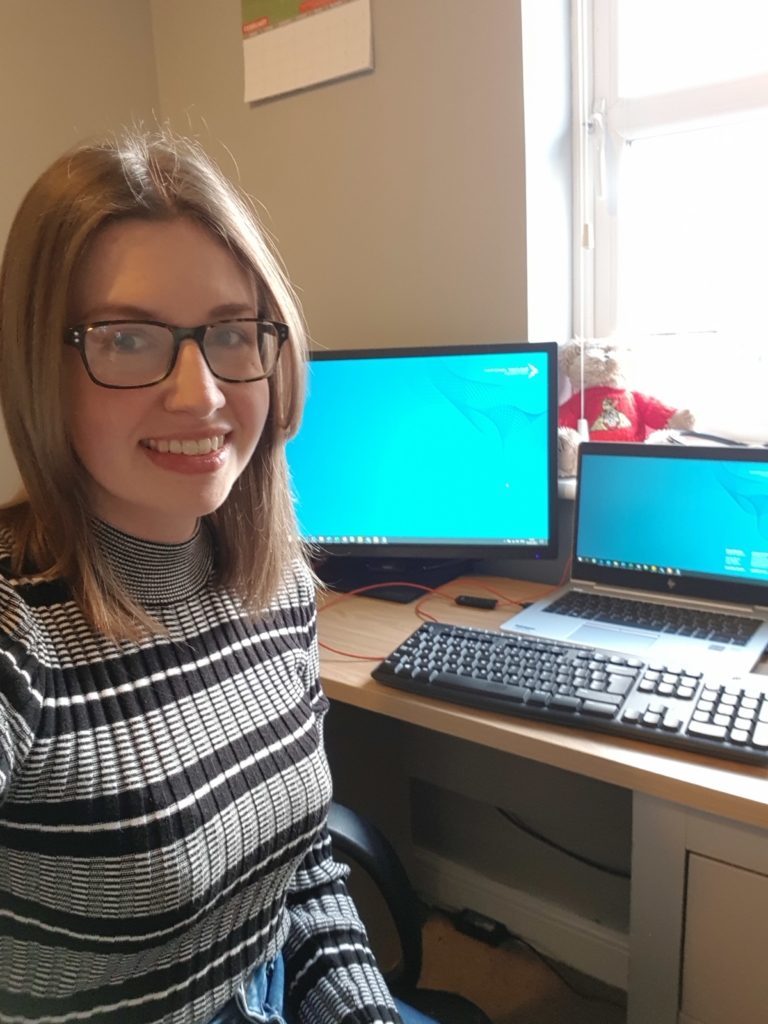 UN Women explains that gender equality and women's empowerment are integral to achieving each of the 17 Sustainable Development Goals. As a woman in science, how do you think you can positively impact communities worldwide in line with these goals?
Phylis: Nuclear energy has massive advantages of reduced carbon and land (area) footprints, in addition to mass efficiency. This means that nuclear energy scores high as a clean and sustainable source of energy. The global picture is for nuclear energy to be accessible at small scales and for every human being to enjoy the socio-economic benefits.
Beth: By setting an example and giving back, we can contribute to achieving these goals. For example, we should continue to promote gender equality within the company, but I think it's also important to do work outside work to encourage more women to join a STEM career, no matter what industry that's in.
Suzanne: I think that allowing girls and women to see themselves 'stepping into someone else's shoes' can play a key part in achieving the empowerment of many girls and women in communities worldwide. In this way I feel that simply being a woman in a STEM area and being part of that smaller but equally important community can have a positive impact, and hopefully allow this to grow for a sustainable future.
Donna: The management of waste, as in the pyro waste processing project that I am working on, is an integral part of the development of the advanced fuel cycle and our aim is to minimise it as much as possible. Learning is and will be continued to be fed back and forth between the different parts of AFCP and this continual working together is our way of best ensuring the sustainability of nuclear power long into the future – and I get the privilege of being part of that!
Gemma: Getting out there and communicating the breadth of career options and pathways through STEM is key. I think that by providing mentorship and guidance within the industry to support onward development, we can also women become role models in positions of seniority whilst also demonstrating a work life balance.
Samira: One the main roadblocks in the expansion and adoption of nuclear energy has always been the question what we can do with nuclear waste. My hope is that by resolving this issue, we can decrease the environmental footprint of developed countries and open up the huge potential of nuclear energy for developing countries, making the world a fairer place to live in.
Thank you to all the women, mentors, advocates and educators across AFCP who are fuelling Net Zero and contributing to the future for women and girls in science.
AFCP is part of the Department for Business, Energy and Industrial Strategy (BEIS) £505m Energy Innovation Programme.