NNL and Frazer-Nash Consultancy initiate new nuclear data blockchain project
The project will demonstrate blockchain technology as an innovative way to deliver nuclear data. An extension of the UK National Nuclear Laboratory's innovation agenda, the project also adds to AFCP's nuclear data workstream, which aims to provide new tools and resources to underpin future fuel cycle concepts.

The UK National Nuclear Laboratory (NNL) and Frazer-Nash Consultancy have kicked off an innovation project to understand the benefits of blockchain. The project – supported by NNL's Innovation team and the Advanced Fuel Cycle Programme's (AFCP) nuclear data technical theme – will demonstrate the viability of blockchain technology to streamline working with data across the nuclear sector.
This partnership is believed to be one of the first demonstrations of blockchain technology in this capacity. Although blockchain could be considered a 'buzzword' across science and technology, AFCP's project will explore new applications within the nuclear sector.
Together, NNL and Frazer-Nash will build a proof-of-concept demonstrator to understand how blockchain can securely connect organisations and increase transparency, from fundamental data through to advanced computational models. This will not only help troubleshoot and improve underpinning data across organisations, but will also provide greater assurance to computational models when planning future nuclear systems. The project sets out to provide a toolset for the whole nuclear sector – not just the fuel cycle – that will support the deployment of new nuclear technologies in the delivery of Net Zero.
The project formally began in January 2021 following an open tender at the end of 2020. This work is the result of an innovation idea that NNL has developed over the past 18 months. Off the back of several innovation projects, NNL invested in a series of workshops, delivered by EY, to validate the utility of blockchain for nuclear data applications. This laid the foundations for further extending NNL's blockchain research to AFCP through partnership with Frazer-Nash. Throughout each stage in the project, the team recognised the benefits of collaborating with different technical areas to deliver value to the nuclear sector. With the purpose of delivering nuclear science to benefit society, NNL is eager to further evolve this work to help address global scientific challenges, from the climate crisis through to nuclear medicine.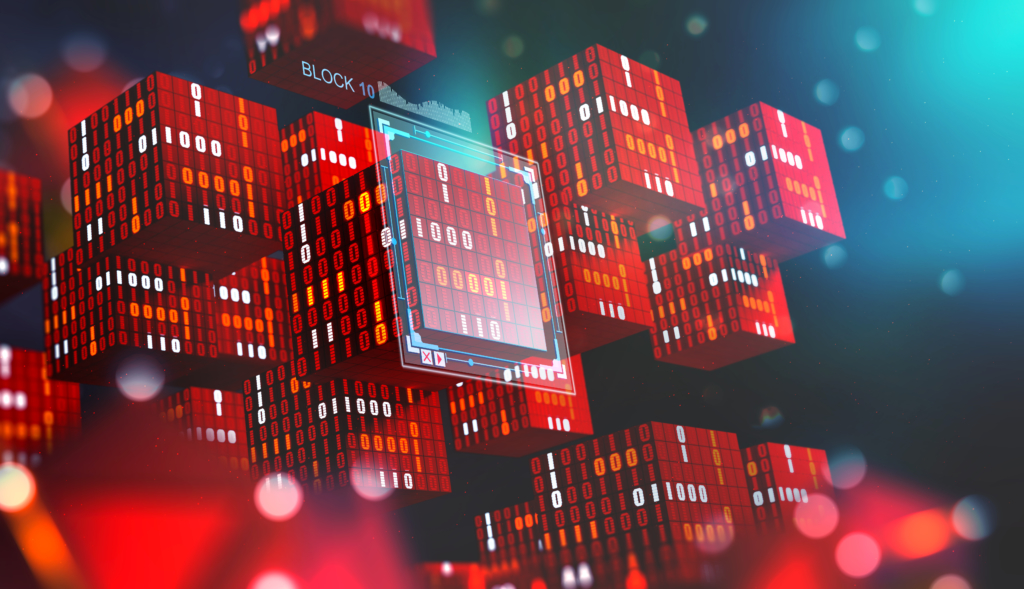 Frazer-Nash Consultancy, a leading systems, engineering and technology company, offers combined strengths in delivering technical solutions within society's ever-accelerating digital revolution. With expertise across national security, sustainable development and efficient operations, the consultancy is undertaking research and innovation across a number of research areas as part of the Department for Business, Energy and Industrial Strategy (BEIS)'s Nuclear Innovation Programme. It has valuable experience of developing blockchain solutions and proof-of-concept projects, and will apply this to demonstrate how blockchain could support nuclear data. As an established member of the programme's partnering network – which comprises over 90 organisations across the UK – Frazer-Nash also contributes to AFCP's aqueous recycle technical project. This marks an exciting extension to its AFCP contribution, which will provide lasting value to the nuclear sector.
Increasingly, nuclear innovation projects rely on collaboration between organisations. This work often depends on computational simulation for the development of new nuclear technologies, involving the transfer of information between multiple organisations. However, collaborative work may increase the potential for small mistakes, requiring greater assurance on the models. Blockchain technology has the potential to increase transparency and ease of auditability when handling and assuring the fundamental data that drives computational models. This project aims to demonstrate how blockchain technology could reduce that assurance burden between organisations by increasing transparency and trust.
As part of the BEIS £505m Energy Innovation Programme, AFCP is driving advanced nuclear technologies to support the UK's transition to Net Zero carbon emissions. Aligning with AFCP's focus on innovation, this new project is exploring ways to strengthen the UK's clean energy infrastructure, enabling organisations across the supply chain to improve information transfer. This is increasingly important as the nation mobilises to achieve Net Zero by 2050, which requires unprecedented connection across industry, academia and national laboratories to plan and deploy advanced nuclear fuel and recycling technologies.
This is exactly the sort of project we, as a national lab, should be doing. The application of blockchain has been heralded as a 'game changer' in many sectors; from diamond trading to food provenance. It's only right that we take note of that and evaluate where it could suitably support current and future applications in the nuclear sector.

Tim Whitworth, Head of Innovation for AFCP at NNL
This is a unique opportunity to collaborate with NNL and mature the use of blockchain technology through a real-world application. This project, led by Ben Oxley, alongside Andrew Clay as our Nuclear Research and Innovation lead, demonstrates a real, compelling use case for blockchain and smart contracts. We are excited to work with NNL, developing our existing relationship, to build this novel system to support and develop secure collaboration, auditability and quality assurance in the nuclear industry.

Tom Purnell, Nuclear Business Manager at Frazer-Nash Consultancy