AFCP's first virtual technical meeting
Last week, AFCP members came together for the programme's first virtual technical meeting. While typically held in-person, these meetings are an opportunity for AFCP researchers to update one another about the progress and impact of their work. With collaboration being key for AFCP's success, these holistic sessions present a rare chance for NNL, academia, supply chain and Government to spark conversation and share insights.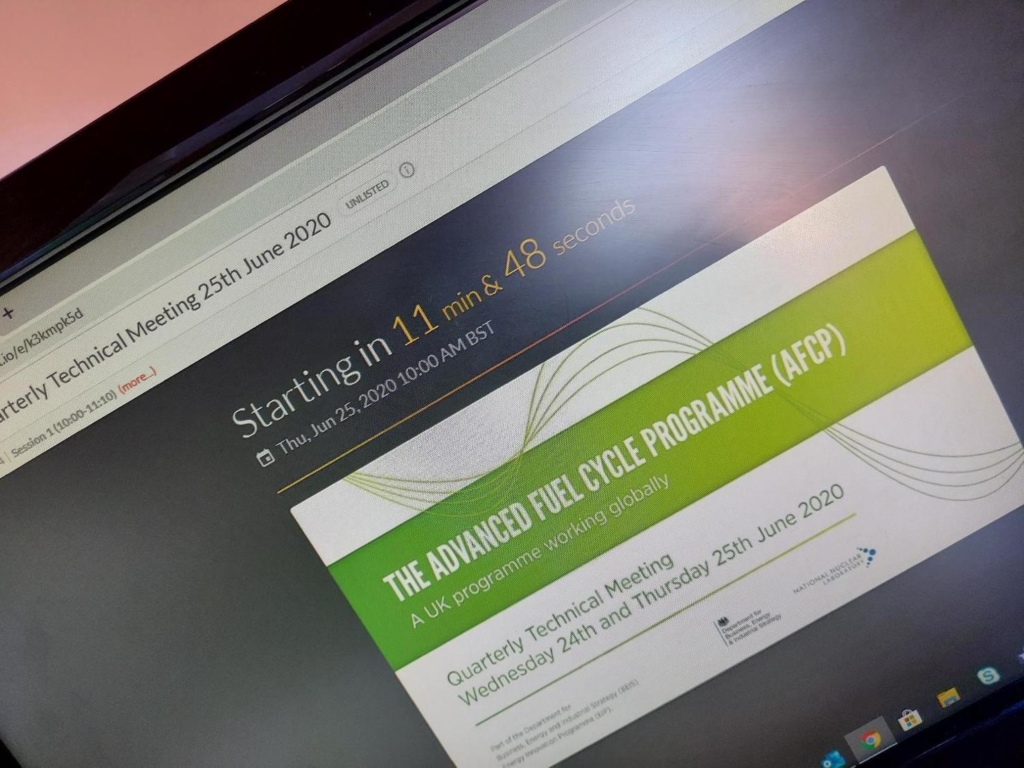 Thank you to all who joined last week's sessions – and for AFCP Technical Director, NNL's Paul Nevitt, for hosting! It's no doubt that AFCP has an exciting quarter ahead.